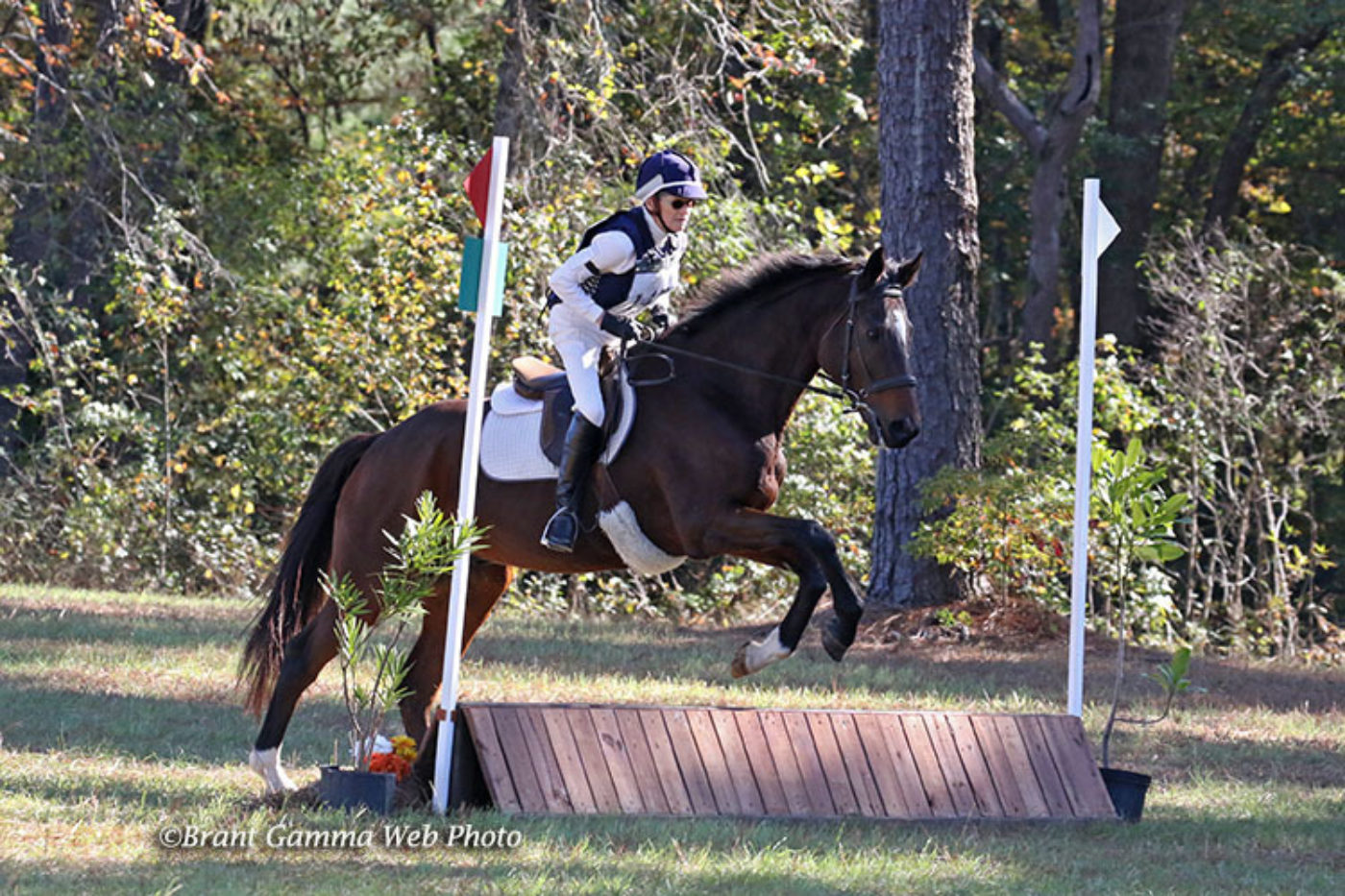 Joan Harper is a committed rider, eventing volunteer, and course decorator that has been in love with horses since she was a child. She started out trail riding for fun before she'd even made it to grade school and was serious about horses by high school. However, while participating in a few unrecognized events, it wasn't until her 30's that she was introduced to the sport of eventing when her daughter joined the local Pony Club. From there, she started learning all she could; stating, "I tell people that at 50, I started my second childhood with eventing.
After being in the sport for so long, she amassed an impressive friend list, including notable names along the lines of Denny Emerson, Bobby Castello, Morgan Rowsell, and Janine McClain. Those connections she made continuously opened up new opportunities within the sport for Harper to pursue.
"I did a cross-country clinic with Denny Emerson. I heard kids talking about, you know, working students, and driving home from that weekend I thought, 'Gee, that sounds great.' So, I called him up and I spent the month of February in Southern Pines [North Carolina] as a working student with Denny. Almost every winter I would come down for three or four weeks to work as a working student."
While Harper has been involved in the sport in many capacities as a rider, working student, and more, she has a clear passion for course decorating. For over 25 years, she has been adorning jumps and cross-country courses with colorful mums and stunning floral arrangements all over the country. Her course decorations not only make the courses more attractive but also serve a very large purpose when it comes to the way that the horses perceive each jump.
The former New Jersey native, who now resides full-time in North Carolina, got her start in volunteering with the Eastern States Dressage & Combined Training Association (ESDCTA) which served as the catapult for her volunteering career. She joined committees, spearheaded a movement to approach the Horse Park of New Jersey to create a cross-country track at their facility, played a role in getting the Jersey Fresh Horse Trials off the ground, and more. She even served as host for John Williams the Course Designer for the ESDCTA Horse Trials during the event, letting him stay in her home and offering him a home-cooked meal each night. When she relocated to North Carolina, right next door to Emerson's former Tamarack Hill Farms, Harper continued her volunteering efforts at the local recognized and unrecognized horse trials. She spends her summers now decorating the courses for the unrecognized War Horse Event Series at the Carolina Horse Park.